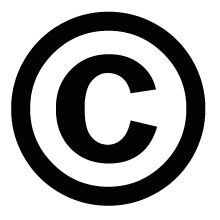 About Peter Schønning
Attorney Peter Schønning is a law firm specializing in copyright and legal areas adjacent to copyright law, including design law and sports law. The domain name "ophavsretsadvokaten" means "the copyright lawyer".
Peter Schønning is Denmark's leading expert in copyright. He is also recognized internationally.
The Danish copyright expert is the author of "Ophavsretsloven med kommentarer" ("The Copyright Act with commentary") (6th edition 2016, Karnov Group).He is co-author together with Jørgen Blomqvist of "International ophavsret" ("International Copyright") (2011, DJØF's Publishing). In 2015 he wrote a book on the EU Directives on copyright, EU-direktiverne om ophavsret, DJØF's Publishing.

Peter Schønning has also written about copyright in international journals and other publications; in particular he supplied the Danish contribution to the book "Copyright in the Information Society" (2011, Edward Elgar Publishing).
Copyright is Peter Schønning's primary field of practice. He represents artists and other rights holders, companies and organizations within the entertainment industry, media, furniture and design industry, etc. He also advises foreign companies and organizations.
He advises on all types of cases on copyright. His broad experience background provides the basis for Peter Schønning's work as a 360 degree copyright lawyer including litigation, preparation of contracts and counseling regarding legal, strategic and policy matters in the copyright field. He is also an expert in international copyright issues including EU Directives and applicable law.
Born on 1 January 1964
Law degree from Aarhus University 1989
Admission to practice law and admitted to the High Court 2001, admitted to the Supreme Court 2014
Former Head of Copyright Office and Sports Director in the Danish Ministry of Culture (2002-2008) and former legal adviser and deputy director in KODA, the Danish performing rights society (1992-1999).
External lecturer in intellectual property rights at the University of Copenhagen's Faculty of Law in a number of years during the 1990s.
Teaches in copyright at copyright courses for lawyers.
Member of the Advisory Board at Centre for Information and Innovation Law, Faculty of Law, University of Copenhagen.
Languages: The Scandinavian languages and English; to a lesser extent German, Spanish and French.
The Danish copyright lawyer Peter Schønning runs his own specialist law firm.